Area Highlights
A quick view of the most influential metrics in Celebration East Village, Kissimmee.
Learn more about Celebration East Village, Kissimmee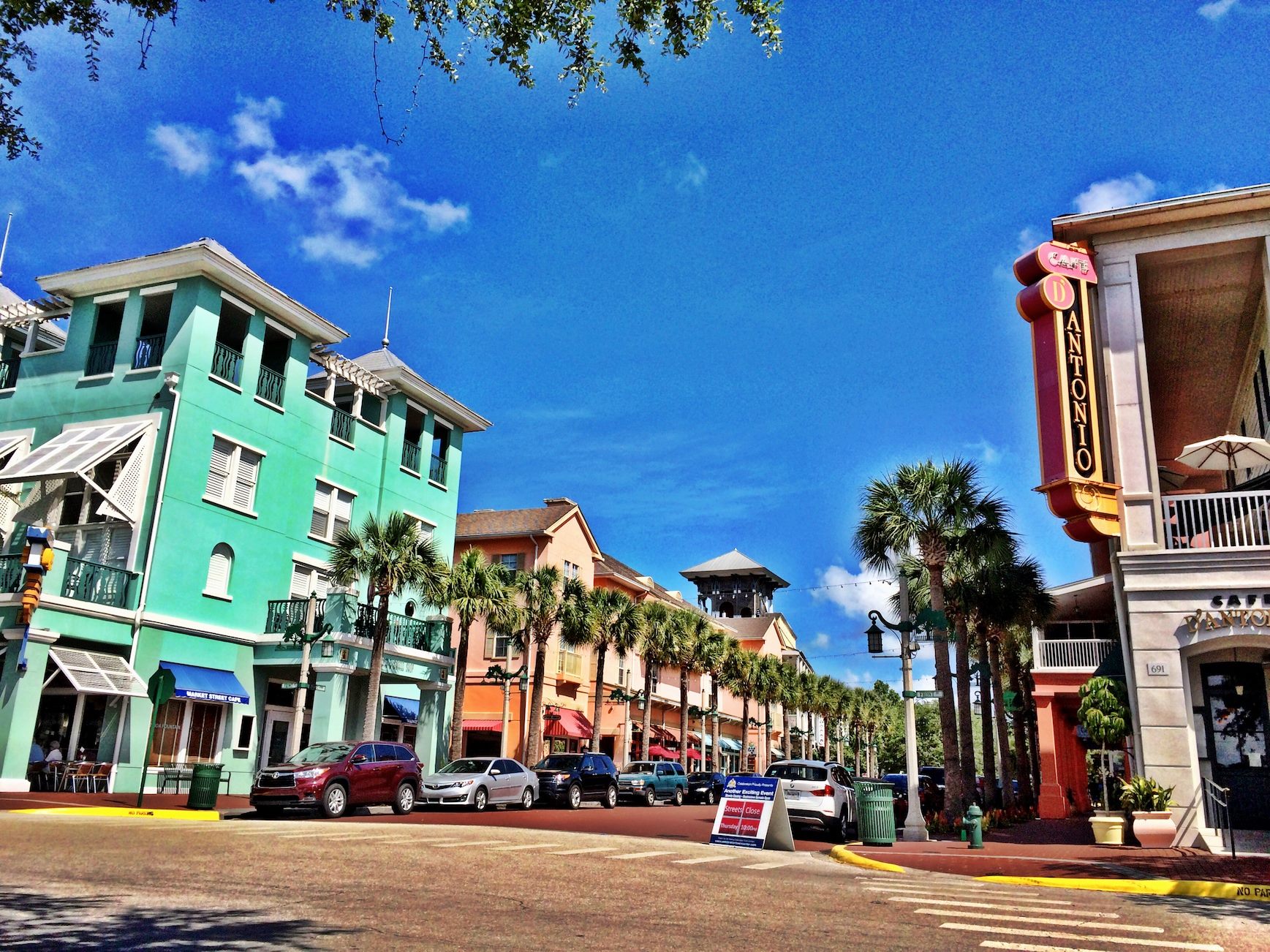 Celebration
The Celebration Community was formed with the concept of building a better place and a better way to live. There's a reason Celebration is not a town, but a community in every positive sense of the word.
Cornerstones
In order to draft a blueprint for fulfilling such a vision and oversee its creation, the Walt Disney Company founded The Celebration Company. Utilizing the combined experience of a specialized group of world-renowned city and social planners, as well as the best architects of our time, The Celebration Company conceived five principles that would guide every aspect of the community's creation. Those five guiding principles known as the Celebration Cornerstones, consist of…
Sense of Community
More than anything else, what the residents of Celebration have in common is a shared vision for what life could be, with the ability to become as personally involved as they want in making it happen. This leads to a deep level of interaction between friends and neighbors that provides the very heartbeat of the community. Whether in public spaces, at community events, Town Meetings or simply on a neighbor's front porch, you'll find an unmistakable sense of community and feeling of togetherness throughout Celebration. The memories and bonds of friendship that result are the glue that holds Celebration together, ensuring a bright, long-lasting future.
Sense of Place
All people have a universal need for stimulating experiences and social interaction. Providing a variety of unique "places" throughout Celebration, where this type of activity would continually occur, was an important Cornerstone behind its creation. "Places" take on many forms at Celebration. A comprehensive master plan provides the foundation for place-making throughout town. Signature buildings designed in some of the world's greatest architectural styles provide timeless character to residential neighborhoods.
Focus on Technology
From the beginning, Celebration has embraced technology as an essential means of connecting people. To accommodate future advancements, Celebration is prepared to evolve with technology as it changes, helping to ensure that technology will continue to do exactly what it is intended, to bring people together.
Focus on Education
Celebration has placed education at the heart of its vision in the belief that lifelong learning provides an essential key to higher quality life. In 1995 education began at The Learning Academy, a public education system recognized by the Florida Department of Education with a 2000-2001 Five Star School Award. Currently educational opportunities include KinderCare, a Montessori School, Stetson University Center at Celebration, Celebration K-8 and Celebration High School.
Focus on Health
Good health is the key to a good life. So, at Celebration, the Cornerstone of Health focuses first on prevention and caring for the whole person – mind, body and spirit. Numerous amenities, parks, and trails encourage people to get out and stay active. A state-of-the-art Florida Hospital facility and comprehensive Fitness Centre located within the community further support Celebration's commitment to health and well-being.
Properties in Celebration East Village, Kissimmee
View our selection of available properties in the Celebration East Village, Kissimmee.
Inside Celebration East Village, Kissimmee
Check out the latest demographic information available for Celebration East Village, Kissimmee.
Overall Cost
VS National AVG
Housing Cost
VS National AVG
Entertainment Cost
VS National AVG
Utilities Cost
VS NAtional AVG
Crime Rate
VS National AVG
QUICK FACTS
---
Let's Chat About Celebration East Village, Kissimmee
Celebration East Village, Kissimmee Schools
Learn more about schools near Celebration East Village, Kissimmee complete with ratings and contact information.
The Best in Celebration East Village, Kissimmee
Browse through the top rated businesses in the most popular categories Celebration East Village, Kissimmee has to offer.
Dine
Drink
Shop
Perk
Sweat
Groom
Wag