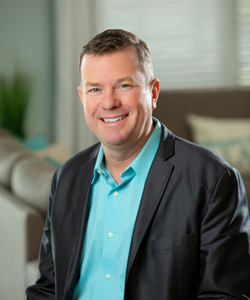 Dave Courtney
Lic. Real Estate Broker, Negotiator, Closer
My Profile
My Contact Info
As a 30+ year resident of Central Florida, Dave Courtney has been licensed for over 20 involved in all aspects of real estate sales, management, and leasing since he was licensed. Before opening his own company, Dave was a Broker/Associate with RE/MAX for over 10 years. Dave has held investor purchase seminars and showcased his investment properties in International cities such as London, Manchester, Utrecht, Dublin, and all over the U.S., He has been called as an expert witness involving real estate disputes, lectured at real estate conferences, and taught numerous classes at the Association of Realtors. Dave has successfully closed over 3000 real estate transactions.
Dave's prior management experience includes 10 years in supervision with Wet 'n Wild Water Parks and 5 years as a restaurant manager/restaurant opener for the Cheesecake Factory Restaurants in Chicago and Orlando. Dave is "In his 40's" and happily married to his real estate partner, Carrie Courtney. They have 7 beautiful children.

Although Dave is still a Licensed Real Estate Broker, he no longer works with buyers or lists homes. Dave handles all contract negotiating and support work for the team and ensures that everything is completed correctly and timelines are adhered to when you buy or sell a home. Dave makes the process easy for you since buying and selling can be overwhelming, to say the least! There are times during the transaction when the sheer number of things to keep track of would keep you up at night. That's where Dave comes in. He'll take care of it all for you, he negotiates on your behalf, explains what needs to be done, why it needs to be done, and when it needs to be done. His job is to make things as easy as possible for you and get you the best outcome possible.