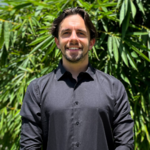 Jacob Beason
Licensed REALTOR ®
Jacob Beason is the dedicated guide for individuals seeking their dream homes or looking to maximize their property's value in the vibrant Tampa market.
With an innate understanding of the local neighborhoods, trends, and opportunities, Jacob offers exceptional service and results to his clients. Originally from Michigan, he spend eight thrilling years in Denver before finding his new home in Tampa. Jacob's time in Denver ignited a passion for adventure and the outdoors. When he's not helping clients, you might find him skydiving, carving down snow-covered slopes on a snowboard, or basking in the sun on the beach. He believes in embracing life's diverse experiences and making the most of every moment.
With a background in finance and an acute eye for detail, Jacob expertly navigates the intricacies of real estate transactions. His commitment to transparent communication ensures that clients' interests are always a top priority. Beyond the paperwork, Jacob thrives on building lasting relationships. He excels at turning clients into friends and ensuring their real estate journey is both successful and enjoyable. Together, he and his clients turn real estate aspirations into tangible achievements.
"They find it difficult to even call back. Why are a big part of the reviews written by their family and friends?"
"My family and I recently bought our first home and were very nervous about how the process would go as we did not know much about real estate. A family member of ours recommended Karen Saltor and it w
…
Read More
as by far the best decision we made choosing her as our realtor! From the first time meeting her, she was extremely pleasant, always available, and respected our wishes on what we were looking for in purchasing a home. Her patience in answering questions and finding our dream home was unmatched. I have heard from others how stressful it can be buying a home but if you chose to work with Karen, I promise, you will not be disappointed. I will definitely be recommending her to anyone looking to buy or sell their home!"
Read Less
"I bought and sold my home with Changing Latitudes and Mathias & Savanna were my all time favorite realtors! They are very knowledgeable, kind and there for you! Thank you!"
"Great experience. My realtor Roy was absolutely amazing. Good realtor, great guy"
"I recently bought my first home with the help of Mathias and Savanna Jenniges from Changing Latitudes Real Estate. They were there for me through the whole home buying process from looking at the rig
…
Read More
ht Townhome for me, understanding of the contract jargon and pre-closing walkthrough. Mathias and Savanna made me feel more comfortable with my home purchase decision and I highly recommend them."
Read Less
"Working with Karen was an absolute joy!! Working my way thru the process of buying a townhouse with Karen's help was so enjoyable and her help with finding the perfect match for me was a godsend!!"
"Carrie was great to work with both buying and selling my home. Very smart and professional. Would highly recommend Changing Latitudes for all your real estate needs."
""Gratitude for helping us find the right Latitude" : Wanted to express me Sincere & Genuine appreciation I have for Matthias & Savana. Local, Friendly, and so Knowledgeable. They have a "Home Field A
…
Read More
dvantage" and it shows. Their extensive experience is unmatched. They made everything very easy to navigate and were always available. I wouldn't work with anyone else! Throughout the entire process, an absolute pleasure to work with. A Great TEAM!"
Read Less