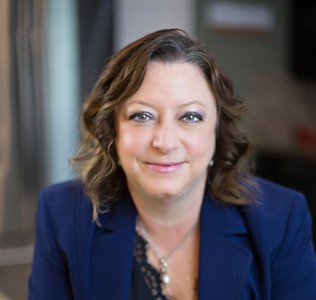 Karen Salter
Realtor
Vacation Home Buyer Specialist
My Profile
My Contact Info
Back in 2004, Karen was working in a British pub in a vacation home resort area of Florida. It was a part time job because she was also a teacher. There were a number of customers who were real estate agents. As she would serve them while listening to their stories of real estate, she was always intrigued. One day, one of the agents asked her if she ever considered going into real estate. It was the farthest thing from her mind at that moment. They went on to say that she would make a great agent. They said that she was easy to talk to, that she always made sure they were happy, and that the patience she had for being a teacher would lend itself well to the stress that comes at times with the real estate process. That was all it took; that September she enrolled in real estate school and by December 2004 she was licensed.

When she first started she partnered with a British agent in a local office. He had her hit the ground running and took her out to view homes with various clients of his who had flown in from the UK to look at vacation homes here in the Orlando area. She remember thinking how exciting it was to find the perfect home for buyers who wanted their own piece of Florida paradise. She spent many hours with him visiting homes and getting to know the buyers on a personal level. Once she saw their closings come to fruition she knew that she loved real estate. The joy of a buyer finding the home they want and eventually closing on their own piece of Florida magic got her hooked! She have been assisting buyers and sellers in the central Florida area ever since. Her clients become her friends, and she is willing to do anything for them before their purchase, during their purchase, and in many cases well after their purchase. She loves the human aspect of real estate and she feels that her experience as a teacher as well as her Master's degree in Psychology are often of great benefit to her as they go through the purchasing or selling process.
She knew Dave and Carrie Courtney in her beginning years of real estate as they worked in the same office. She can remember hearing a "good job" from Dave when she made the "Executive Club" list in 2005. A number of years and different brokerages later she found out that Dave and Carrie Courtney were forming their own brokerage with some of her other favorites from her first office. She jumped at the chance to work with them, and have been ever grateful since joining Carrie Courtney & Company with Changing Latitudes Real Estate for all of the opportunities and support they have provided to her clients and her. She looks forward to many years ahead of making the dream of owning a piece of Florida sunshine become a reality for all of her clients!