Welcome To
Encantada, Kissimmee
Area Highlights
A quick view of the most influential metrics in Encantada, Kissimmee.
Learn more about Encantada, Kissimmee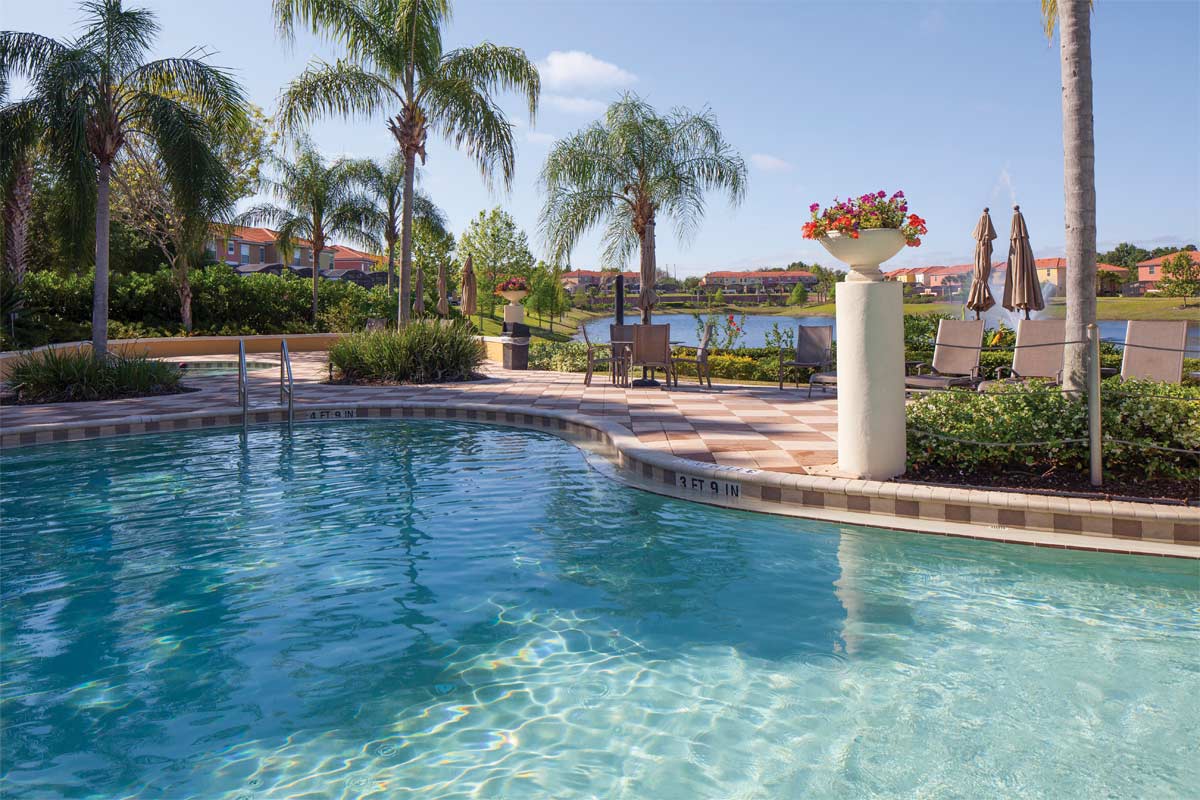 Encantada Resort is the perfect home away from home in Florida. Encantada – Spanish for enchanted – is an oasis of calm and tranquility that offers a soothing respite after spending long, fun-filled days at one of the nearby theme parks. With its lavish facilities and peaceful atmosphere, Encantada is among the best resorts in Orlando.
With a private lake forming the resort's centerpiece, Encantada has a modern and contemporary atmosphere that is mirrored in the many green spaces around its tree-lined avenue. Accommodation for families and individuals is available in the range of spacious two and three-bedroom townhouses. Supported by a 24/7 reception and clubhouse services to rival the best resorts in Orlando, all townhouses feature elegant interiors with plenty of natural light, as well as private terraces furnished with a table, chairs, sunbeds, and a hot tub – just lean back and relax!
Properties in Encantada, Kissimmee
View our selection of available properties in the Encantada, Kissimmee.
Inside Encantada, Kissimmee
Check out the latest demographic information available for Encantada, Kissimmee.
Overall Cost
VS National AVG
Housing Cost
VS National AVG
Entertainment Cost
VS National AVG
Utilities Cost
VS NAtional AVG
Crime Rate
VS National AVG
Encantada, Kissimmee Schools
Learn more about schools near Encantada, Kissimmee complete with ratings and contact information.
schools
phone
type
grades
rating
The Best in Encantada, Kissimmee
Browse through the top rated businesses in the most popular categories Encantada, Kissimmee has to offer.
Dine
Drink
Shop
Perk
Sweat
Groom
Wag