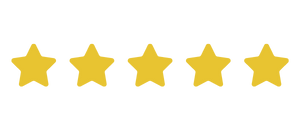 We were looking for an investment property and as Canadians we were not sure where to start. Our friend Ram referred us to Carrie and Dave. Carrie and Dave we would like to thank you for your professional, efficient and courteous service
at all times.
For two days, Carrie patiently showed us several properties in different areas. On second day we decided and bought a property from new construction at Bella Pointe. They helped us with pre completion inspection, insurance, accountant and mortgage. Their advice and guidance through out the process was invaluable. They also found a resident for us in a timely manner.
I would recommend Carrie and Dave to anyone who wants a worry free home buying
and renting experience.
Thanks again Carrie & Dave for your advice, guidance and assistance.

THE BEST REALTOR AND PROPERTY MANAGER IN FLORIDA! That's how I feel. I trust Dave with all of my real estate needs. After being in his rental
program for several years, Dave sold my house so fast that it did not seem real. Less than a month I had an offer and I received a check in 60 days. It
was too easy.
I would recommend Dave and his team for ALL of your property needs. They took fantastic pictures for advertising my property that included a video walk through. I trust Dave and his judgement. He helped me select that right price to rent and list the home and made the sale of this property the best experience that I have ever had selling any of my previous homes.
Thank You So Much Dave!!! Your team was great and I received full asking price. It does not get much better than that. For anyone that would read this post please know this; If your want full value for your home, if you are out of state, if you want to sell or rent out your home in Florida, I do not believe that you could find a better realtor than Dave and his team. As an investor and as a home owner I personally recommend Dave and his team. I will be using Dave to purchase my next property.

We can't say enough good things about Carrie and Dave and the team at Changing Latitudes Property Management.

We contacted Dave and Carrie for purchasing our investment property in Central Florida Area and they made the process very so smooth for us.
Carrie and Dave were always there to answer any question we had. Carrie made the purchase were smooth and Dave and the management team was able to rent the property immediately.
We would absolutely recommend them to anybody!

What a great Real Estate Company and Property Management Company!
I really lucked out picking these folks to help me purchase and rent out the property in Kissimmee, Fl. Went well above and beyond to ensure we got the property we wanted. Megan and Dave were very knowledgeable and helpful. Megan worked so hard and Dave wore his yellow "closing" pants to
ensure success! Thanks guys!

Dave and Paige were the best! Always there to answer any questions. Very helpful, knowledgeable and got the job done! House was rented in less than a week. Advertising of our property was amazing!
I am soooo happy we found them! Thank you
so much for an awesome experience!

My husband and I have worked with Dave and Carrie on numerous transactions. We have purchased, sold and rented out properties with them.
They are very professional, knowledgeable, and do their very best to make your
transactions smooth and efficient.

I have worked with Dave at Changing Latitudes Property Management for the last five years and found them to be knowledgeable, professional and responsive.

They have assisted me with the purchase of and renting of properties and I continue to do business with them today.
I would highly recommend them to any one looking to purchase a home, rent a home or property management.

The team at Changing Latitudes Property Management are very professional. They helped me quickly rent all my properties. I am glad to have found them and will surely go to them for my next deals in the near future!

I would highly recommend Changing Latitudes Property Management. They are very responsive & honest with excellent knowledge of property management. The team is very good with communication and the management of my rental
property.
They bring peace of mind while I'm abroad. Highly Recommend Dave and his team.