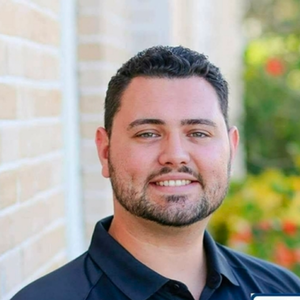 Ryan Clarke
I was born in Chelmsford, England where my family owned a musical instrument store and a classic car dealership. My family moved with their car business to Central Florida in 1994 where we have all lived ever since. We love calling Central Florida home.
I purchased my first house in 2011 and my Realtor did such a great job that I got to thinking what a great career because you get to spend your working hours helping people find or sell a home!
In 2012, I passed my Florida real estate course and state certification and since then, I have helped people from all cultures and walks of life. From newlyweds purchasing their first home to those who needed a middleman to help get the deal across the finish line. I've helped a farmer sell so he could move up north and a businessman buy another property to add to his investment portfolio.
The real estate business is fantastic for me because there is never a dull moment. Sometimes, I work with friends and family, which is wonderful, and sometimes I play a big role in stranger's lives for a few months as they find and move into the home of their dreams. Often, my former clients become friends and I love watching them grow and make memories together.
I mentioned cars earlier and to say I'm a car-o-holic would be an understatement. I fell in love with automobiles at a young age, and now both the car hobby and my real estate career have afforded me the opportunity to meet some amazing people and visit tons of interesting places. I even have a YouTube channel called "MOTORvated CARnage." (Being a witty Brit, I naturally had to make a play on words for the title.)
My channel is all about cars and rebuilding them, as well as some of the cool places I visited along the way. In 2007, I met my soulmate, wife and life partner, Ashley, and immediately knew she was the one for me. When I'm not working, we enjoy relaxing evenings together and love to travel in our free time.
Does your property have an attitude? Let's change your latitude!