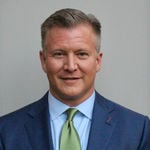 Chris Pflueger
Managing Director
Over 25 years of experience in sales leadership, sales management, and executive planning in franchising and related industries. Chris Pflueger is a CFE (Certified Franchise Executive) and a proven leader with an emphasis on quantifiable solutions, ROI, sales, and negotiations in multilevel franchise environments. Knows what it takes to lead with cross-functional managerial skills to complete multilevel initiatives, including team development and leadership, process improvement, and strategic planning, to maximize productivity and company success.
• Established a national expansion plan for We Insure and grew the franchise footprint into 33 states in 2 years with over 200 units
• Produced 200% of goal within 1 year, exceeding industry growth rate and establishing RE/MAX as the global leader
• Promoted 7 times in 9 years, advancing from Sr Business Development Consultant to Vice President of 2 organizations within the RE/MAX umbrella
• Created and rolled out a whole new brand, developing a marketing and sales plan and leading a successful market launch (over 100 units sold in the first two years)
• Exceeded franchise sales goals for 5 straight years (over 975 franchise units sold)
• Designed & rolled out a new web-based delivery platform in under 9m
"They find it difficult to even call back. Why are a big part of the reviews written by their family and friends?"
"My family and I recently bought our first home and were very nervous about how the process would go as we did not know much about real estate. A family member of ours recommended Karen Saltor and it w
…
Read More
as by far the best decision we made choosing her as our realtor! From the first time meeting her, she was extremely pleasant, always available, and respected our wishes on what we were looking for in purchasing a home. Her patience in answering questions and finding our dream home was unmatched. I have heard from others how stressful it can be buying a home but if you chose to work with Karen, I promise, you will not be disappointed. I will definitely be recommending her to anyone looking to buy or sell their home!"
Read Less
"I bought and sold my home with Changing Latitudes and Mathias & Savanna were my all time favorite realtors! They are very knowledgeable, kind and there for you! Thank you!"
"Great experience. My realtor Roy was absolutely amazing. Good realtor, great guy"
"I recently bought my first home with the help of Mathias and Savanna Jenniges from Changing Latitudes Real Estate. They were there for me through the whole home buying process from looking at the rig
…
Read More
ht Townhome for me, understanding of the contract jargon and pre-closing walkthrough. Mathias and Savanna made me feel more comfortable with my home purchase decision and I highly recommend them."
Read Less
"Working with Karen was an absolute joy!! Working my way thru the process of buying a townhouse with Karen's help was so enjoyable and her help with finding the perfect match for me was a godsend!!"
"Carrie was great to work with both buying and selling my home. Very smart and professional. Would highly recommend Changing Latitudes for all your real estate needs."
""Gratitude for helping us find the right Latitude" : Wanted to express me Sincere & Genuine appreciation I have for Matthias & Savana. Local, Friendly, and so Knowledgeable. They have a "Home Field A
…
Read More
dvantage" and it shows. Their extensive experience is unmatched. They made everything very easy to navigate and were always available. I wouldn't work with anyone else! Throughout the entire process, an absolute pleasure to work with. A Great TEAM!"
Read Less