Who Is Carrie Courtney Company at Changing Latitudes Real Estate?
We are a boutique, concierge-style real estate company located in Central Florida with over 20 Years of Experience! Serving the Osceola, Polk, Orange & Lake Counties (basically surrounding Disney World) with all your Buying, Selling, Relocation, Vacation Home, Investment, and Property Management needs. We are self-proclaimed Jimmy Buffett Fans, also known as "Parrot Heads". We LOVE EVERYTHING related to living the Florida Lifestyle and can't wait to share our local knowledge with you!
Whether you are relocating across the country or moving across the street, looking for the perfect vacation home near Disney World, an investment property or if this is your first time buying or selling, providing detailed community information and knowledge of the local Central Florida real estate market is a cornerstone of the Carrie Courtney & Company Team.
As a valued client, you'll receive:
• Expertise on neighborhoods and the local markets
• Innovative strategies to market and sell your home
• Additional insights into listings that are not accessible online
• A proven negotiator who will be with you every step of the way
• A trusted and knowledgeable partner through closing and beyond
For tons of tips and resources, be sure to LIKE our Facebook Page. So sit back, relax, sip a margarita while we help Change Your Latitude!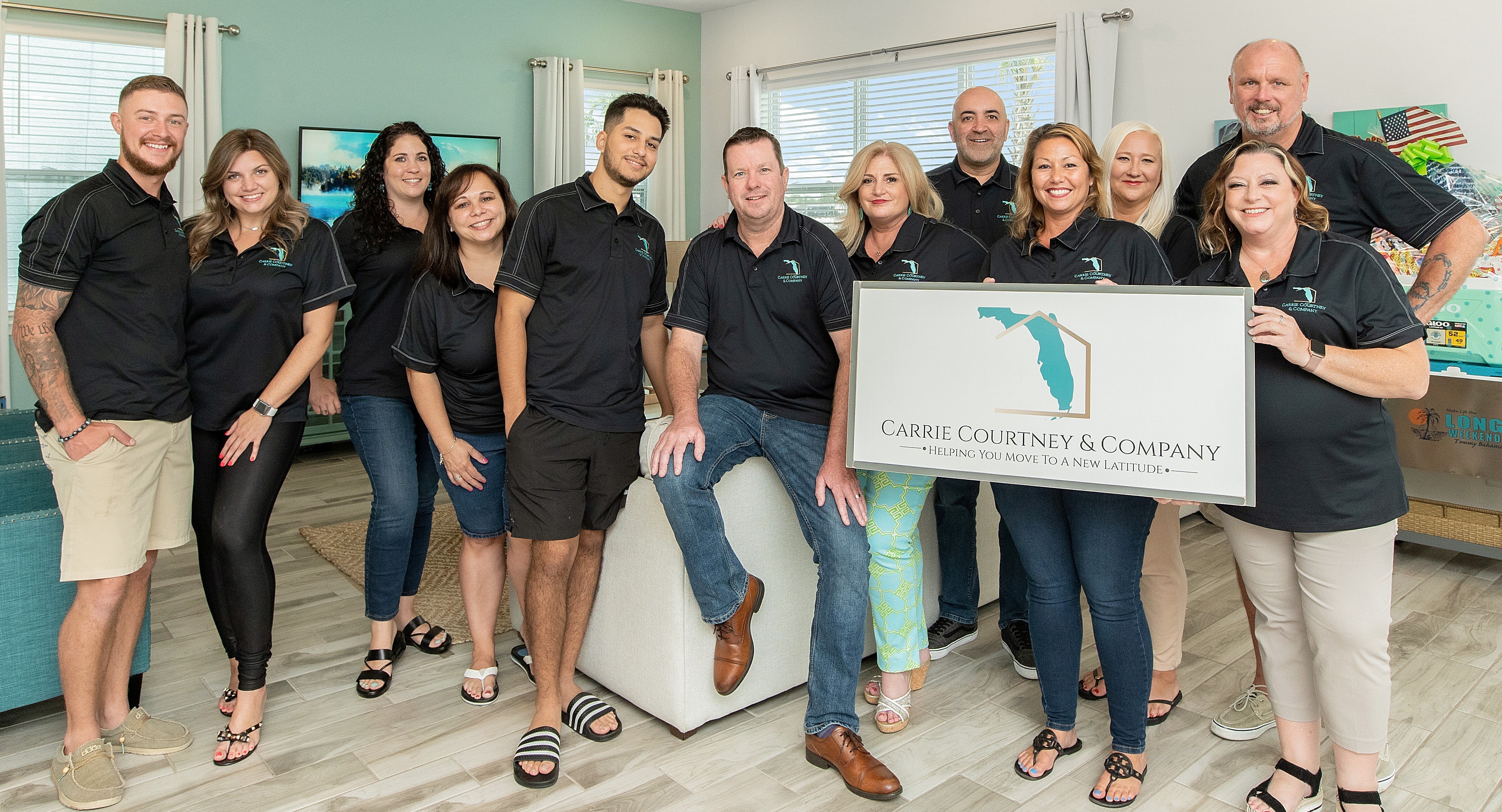 "We are dedicated to making your home buying and selling experience about YOU. With unique backgrounds, valuable local real estate experience, and a love for the Florida lifestyle, our team is determined to craft a unique standard of service in real estate."
Perfect Home Finder
Put an experts eye on your home search! You'll receive personalized matches of results delivered directly to you. We'll take into account your goals, criteria and preferences to find properties that are exactly what you were always dreaming of.
Start Here
What's My Home Worth?
The Home Valuation is an excellent way to get an idea on the value of your home using comparables in your area. This service is free and takes a few seconds to fill out the form. For a more accurate property estimate on your home, contact us!
Start Here
Instant Home Values
---
As one of the largest assets you can own, we understand the curiosity of knowing your property's current market value. We have provided this estimator specifically for that reason whether you are looking to sell now or in the future.