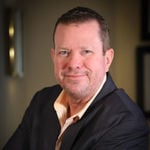 Dave Courtney
Licensed Real Estate Broker, Head of Constellation
Also, a resident of Central Florida for more than 30 years, Dave Courtney is licensed for more than 20 years and has worked in all aspects of real estate sales, management, and leasing. Before opening Changing Latitudes Real Estate & Property Management, Dave was a Broker/Associate with RE/MAX for 10+ years. In the past, Dave has held investor purchase seminars and showcased his investment properties in European cities such as London, Manchester, Utrecht, Dublin, and all throughout the U.S. He´s been called as an expert witness involving real estate disputes, lectured at real estate conferences, and taught numerous classes at the Association of Realtors. To date, Dave has successfully closed more than 3,000 real estate transactions. Dave's prior management experience includes 10 years with Wet 'n Wild Water Parks and five years as an Opening Crew restaurant manager with the Cheesecake Factory in Chicago and Orlando. Happily married to his real estate partner, and partner in life, Carrie, the married couple have seven beautiful, grown children. Although Dave is still a Licensed Real Estate Broker, he no longer works with buyers or lists homes. Dave handles all contract negotiating and support work for the team, he ensures that everything is completed correctly and that timelines are adhered to when you buy or sell a home. Dave makes the process easy for you since buying and selling can be overwhelming, to say the least! There are times during the transaction when the sheer number of things to keep track of would keep you up at night. That's where Dave comes in. He'll take care of it all for you, he negotiates on your behalf, explains what needs to be done, why it needs to be done, and when it needs to be done. His job is to make things as easy as possible for you and get you the best outcome possible.
"They find it difficult to even call back. Why are a big part of the reviews written by their family and friends?"
"My family and I recently bought our first home and were very nervous about how the process would go as we did not know much about real estate. A family member of ours recommended Karen Saltor and it w
…
Read More
as by far the best decision we made choosing her as our realtor! From the first time meeting her, she was extremely pleasant, always available, and respected our wishes on what we were looking for in purchasing a home. Her patience in answering questions and finding our dream home was unmatched. I have heard from others how stressful it can be buying a home but if you chose to work with Karen, I promise, you will not be disappointed. I will definitely be recommending her to anyone looking to buy or sell their home!"
Read Less
"I bought and sold my home with Changing Latitudes and Mathias & Savanna were my all time favorite realtors! They are very knowledgeable, kind and there for you! Thank you!"
"Great experience. My realtor Roy was absolutely amazing. Good realtor, great guy"
"I recently bought my first home with the help of Mathias and Savanna Jenniges from Changing Latitudes Real Estate. They were there for me through the whole home buying process from looking at the rig
…
Read More
ht Townhome for me, understanding of the contract jargon and pre-closing walkthrough. Mathias and Savanna made me feel more comfortable with my home purchase decision and I highly recommend them."
Read Less
"Working with Karen was an absolute joy!! Working my way thru the process of buying a townhouse with Karen's help was so enjoyable and her help with finding the perfect match for me was a godsend!!"
"Carrie was great to work with both buying and selling my home. Very smart and professional. Would highly recommend Changing Latitudes for all your real estate needs."
""Gratitude for helping us find the right Latitude" : Wanted to express me Sincere & Genuine appreciation I have for Matthias & Savana. Local, Friendly, and so Knowledgeable. They have a "Home Field A
…
Read More
dvantage" and it shows. Their extensive experience is unmatched. They made everything very easy to navigate and were always available. I wouldn't work with anyone else! Throughout the entire process, an absolute pleasure to work with. A Great TEAM!"
Read Less