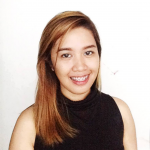 Keshia Redoble
Client Care Specialist
Keshia is our off-short client care specialist from the Philippines. She started her real estate career from scratch and learned the ins and outs of real estate since 2014.
Her first client was from along Florida's Gulf coast and worked with several real estate companies ranging from investors to big companies in different states.
She is a firs time mom and loves taking care of her family, so most of her free time is out on a beach, taking them to parks and alike.
She enjoys helping clients and making sure they all leave happy experiences regarding their home sale or home purchase. Always on the top of things and making sure you are always taken care of.
She looks forward to sharing our client's wonderful experiences when you work with her!