Does all the news about a potential recession, changing mortgage rates, and rising inflation have you questioning whether or not you still wanna buy a home right now? If so, hear this. Today's housing market isn't a challenge, it's an opportunity.
Here are three reasons you should still consider buying a home today.
Reason number one, the intensity of bidding wars is easing. Month-over-month data shows the number of offers on recently sold homes is declining. That's good news for you, if you've been outbid previously or you're just tired of dealing with the frenzy.
Reason number two, fewer homes are selling for over asking price. While it's still a competitive market, the percent of homes that sold over list price has declined the past few months.
Reason number three, the supply of homes for sale is growing, and that means you have more options for your home search.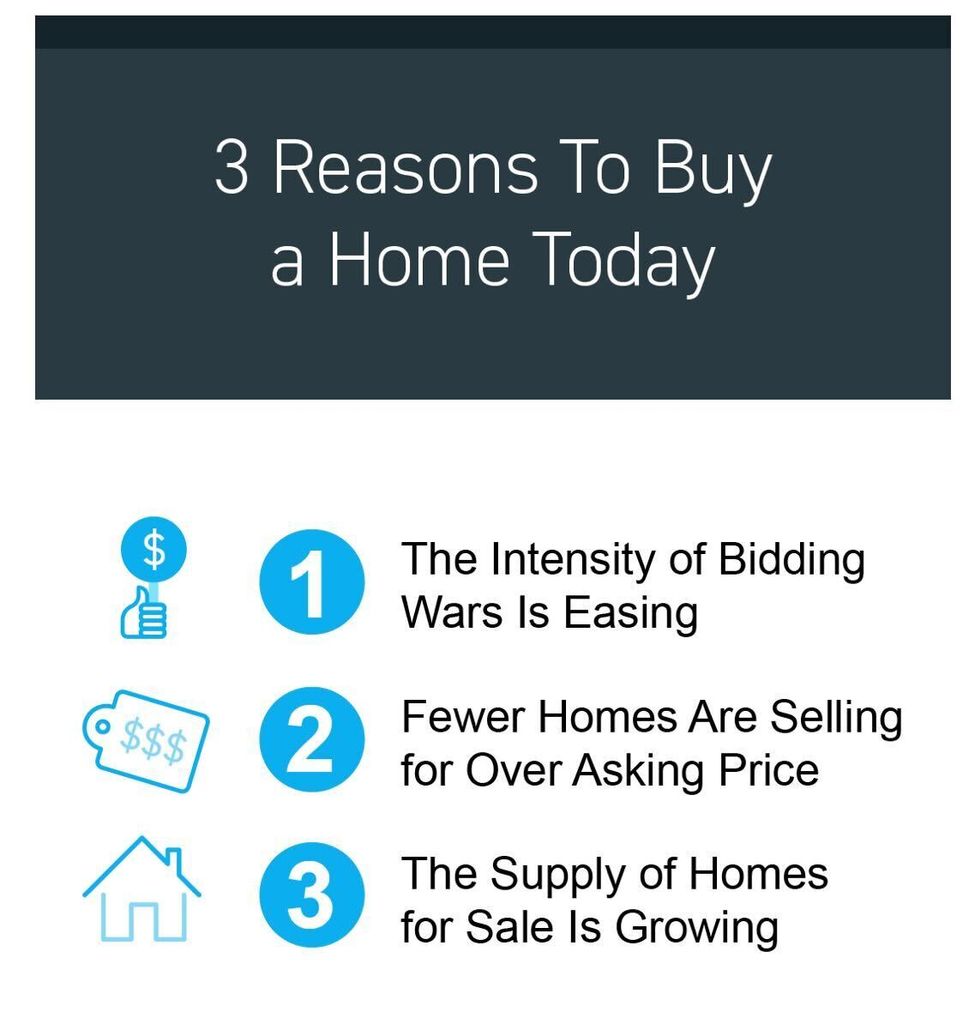 Let's connect to kick off the homebuying process.