The kitchen is the heart of any home. It's where people gather to create recipes, eat meals, and share stories. Cramped, outdated kitchens can put a damper on creating those happy memories. If you're considering remodeling your kitchen, but you're not loving the high costs associated with a professional job, here are the tips you need to update your kitchen yourself on a budget.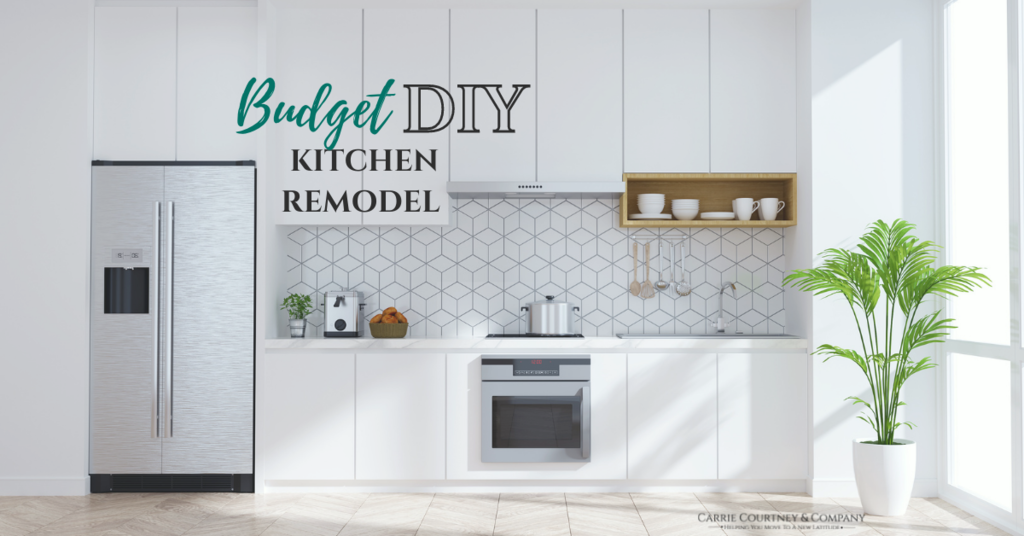 Ask for help from family and friends
A larger cost associated with kitchen remodeling is labor. Hiring a remodeler is a luxury that many cannot afford, and some may just want to take on the job themselves as a fun project.
Don't go into remodeling alone. Ask friends and family for help, and offer them dinner or exchange of labor for their home. Remodeling your kitchen with loved ones is a great chance to have fun, learn together, and quicken the pace of your project.
Don't move your appliances
As much as the layout of your kitchen may frustrate you, avoid moving appliances if possible. The costs associated with rewiring are higher than you might think. Instead of moving your appliances, you can update the decor near and/or on them. For instance, drape new hand towels on your oven handle. If you're purchasing new appliances, choose those first to work around their dimensions.
Go thrifting or look on local yard sale websites 
Secondhand items can be much less costly than buying new. When shopping for your kitchen remodel, try looking on sites like Facebook Marketplace, and visit your local thrift store. Items you can keep an eye out for are lighting fixtures, decor, and kitchen organization.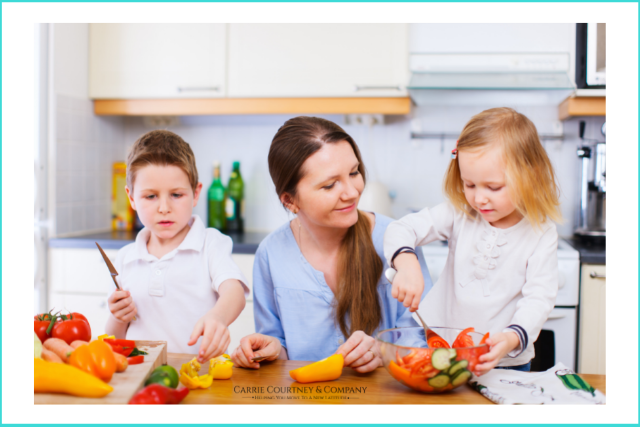 Get creative with your cabinets
Cabinets are a large part of any kitchen remodel. There are a few options to either update or replace them.
If you like your cabinets, just not the design or color, you can repaint them and change the hardware to create a brand new look. Just be sure to sand them before repainting to ensure the paint stays well. When replacing hardware, don't forget to update the hinges if they're rusted, too.
Additionally, you can take the cabinet doors off and opt for a more open-concept kitchen. Open cabinets and shelving are a good option for showing off freshly organized pantry items and your nicest dishware.
If your cabinets are too far gone to update, you can purchase new ones without breaking the bank. Ready-to-assemble cabinets, or RTAs, are pre-made cabinets you can install yourself, which can reduce costs associated with custom-fitting cabinets.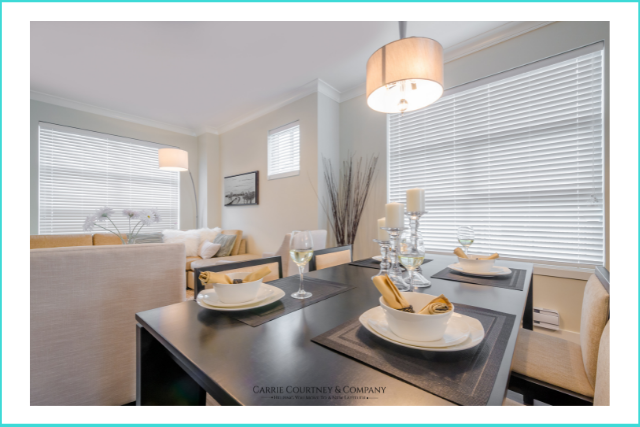 Let it shine 
Your hard work should shine, so place lighting appropriately and plentifully to highlight your new kitchen. Proper lighting can also help you reduce utility costs by having more efficient lighting in place instead of one inefficient and bright overhead kitchen light.
Task lighting is best to install where you perform most of your daily kitchen tasks. More inexpensive options like under-the-cabinet light strips or a sconce above the sink are easy to install and give your kitchen an elevated, modern look.
Ambient lighting like chandeliers, pendants, and rail lights can tie together the theme of your kitchen. If you can, try purchasing lights with dimmers. Dimmers typically do not cost much more than a traditional light switch, and they can change the atmosphere of your kitchen depending on the time of day or the occasion.
Your kitchen is a special place in your home, so treat it that way by leaping into the upgrades you've always dreamt of—because a little can go a long way!
For homes with beautiful kitchen space, be sure to search for your dream home at ChangingLatitudesFL.com.